Home
Our mission and desire is to tell the world that Jesus saves and can meet every need. We are a combination of many years of experience singing, playing and ministering Southern Gospel Music. Through the smooth harmony of 'The Groves Family' the message of Jesus and His love and grace fills the hearts of everyone who hears them.
We would love to have the opportunity to come be a part of your ministry and to be an encouragement to you and your congregation. We are available for concerts, special events, picnics, homecoming, etc.
Part of our Mission Statement is as follows:
It is the intention of this ministry to deliver the Gospel of Jesus Christ in any venue available.
No matter the size of the congregation, it is our desire to bring a fresh positive approach to the delivery of the good news that God can and does meet the needs of those who trust in Him.
Because of the Love of God given each of us and the 'calling' on our lives, we have been chosen of God to give of our talents and time. John 15:16 "Ye have not chosen me, but I have chosen you, and ordained you, that ye should go and bring forth fruit, and that your fruit should remain: that whatsoever ye shall ask of the Father in my name, he may give it you."
It has been our experience that the Lord has always provided the needs of the ministry. Although we come to most venues for a love offering expenses must be met and are always dictated by the distance and number of events scheduled in a specific area. The expenses are negotiated according to that the circumstances and are always negotiable.
Please prayerfully consider us and contact us as soon as possible as dates fill rather quickly at times, and availability of open dates may be dictated by locations of bookings already taken. View our tour schedule
Home
|
About Us
|
Tour Schedule
|
Store
|
Photos
|
Promo Pack
|
Contact Us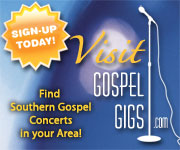 The Groves Family Traditional Southern Gospel and more...
For Booking contact: Wayne Groves
Home Phone: (407)-932-2031
Cell Phone: (407)-436-2210
The Groves Family
P.O. Box 451135
Kissimmee, Fl 34745-1135