Promotional Materials
Download the official Groves Family press materials below
For additional information, bookings, or references, please contact:

The Groves Family, Inc.
Post Office Box 451135
Kissimmee, Florida 34745-1135
Phone 407-932-2031 or 407-436-2210

To download an Image, Click on the "Downloadable" Button. Downloadable press materials are in PDF format.
Home
|
About Us
|
Tour Schedule
|
Store
|
Photos
|
Promo Pack
|
Contact Us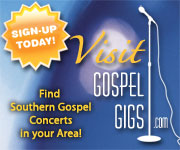 The Groves Family Traditional Southern Gospel and more...
For Booking contact: Wayne Groves
Home Phone: (407)-932-2031
Cell Phone: (407)-436-2210
The Groves Family
P.O. Box 451135
Kissimmee, Fl 34745-1135